Benefits of Massage
We must learn to practice the art of slowing down & getting back to the simple things in life. The most precious gift we have been given is our bodies. We must take good care & nurture ourselves as much as possible. When we do this regularly, it has a positive impact on our health (body), emotions (mind), & how we connect to the universe (spirit). When we give ourselves time to relax we are able to receive and enjoy more of life. The benefits of massage are many. Some of the most important being relief of stress, tension & fatigue, promoting a sense of relaxation, renewed energy and well-being. Massage also reduces muscle soreness, increases mobility & can bring relief to acute chronic pain. Incorporating it into your regular health routine can prevent injury & bring vitality to your life.
Geothermal Therapy
90 minutes - $150
Geo, meaning Earth/Stone and thermal meaning temperature, defines Geothermal Therapy as treatment with stones and temperatures. I use heated basalt, Himalayan Salt, Gemstones and Synergy Stones to create a relaxing and therapeutic session.
Benefits include:
The heat melts restrictive fascia to go deeper into the muscles and loosens the joints.
Assists with soothing inflamed muscles and joints.
May aide in reduction of insomnia, blood pressure and stress.
Negative ions are produced by stones when heated creating a sense of peace and deeper sense of relaxation.
On a spiritual level: Can ground and balance energy system.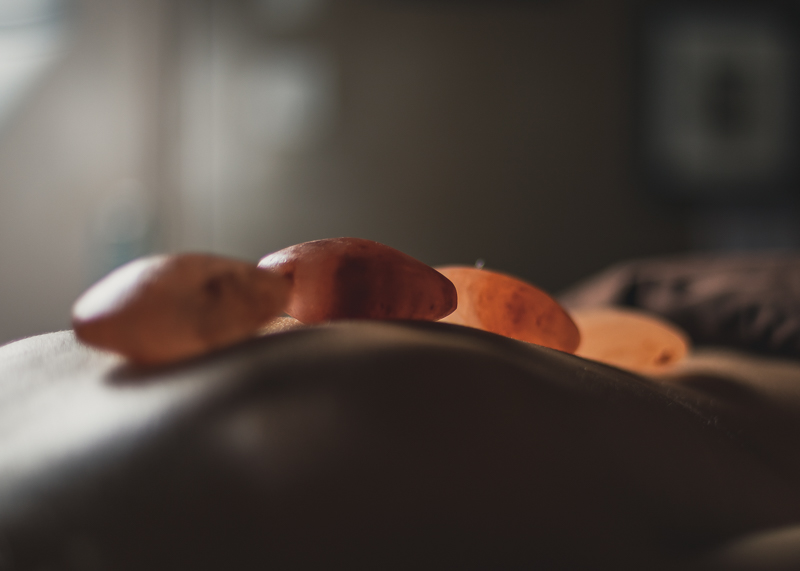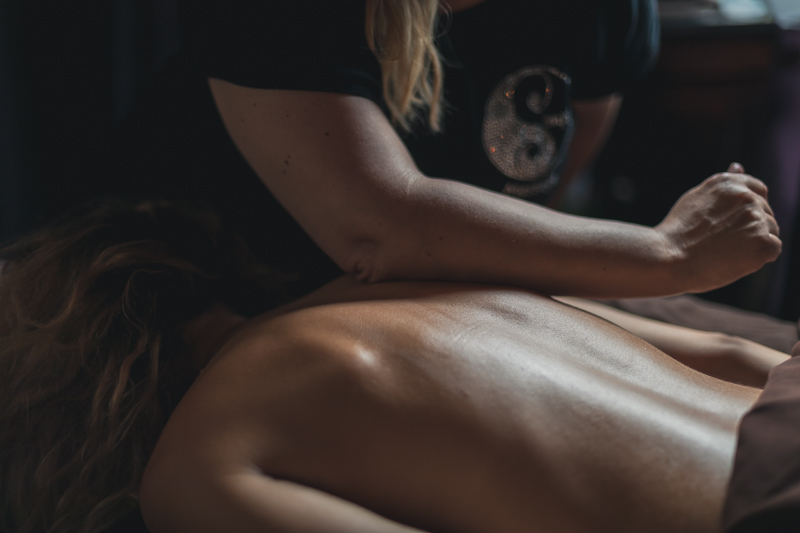 Simply Massage
Our highly trained massage therapists will conduct a pre-massage interview to customize a session that will address your individual needs. Modalities such as Swedish, deep tissue, NMT, hot stone and assisted stretching are offered.
$200.00/120 mins (Most Popular. Effective for treating chronic conditions, yet provides additional time for full body massage.)
$150.00/90 mins (Allows time to treat chronic conditions, and possibly allows time for full body massage.)
$100.00/60 mins (If you require a deep tissue session to address a specific area of concern -such as neck and back tension- OR full body relaxation. If you require a deep tissue session to address specific AND a full body massage, please choose the 120 min session. Deep tissue work is a slow process when performed correctly.)
Raindrop Treatment
$100 (raindrop) $150 (w/full body massage) $200 (2 hour treatment w/ massage & energy balancing)
7 powerful essential oils and 2 blends are applied to the spine using a specialized massage technique. As you relax under hot steamy towels the oils penetrate deep into the body to reduce muscle tension & inflammation caused by stress, improve circulation & speed tissue repair. This unique, very powerful and soothing treatment is a tremendous boost to the immune system as it releases toxins and kills viruses and bacteria. By stimulating the central nervous system every system in the body will benefit.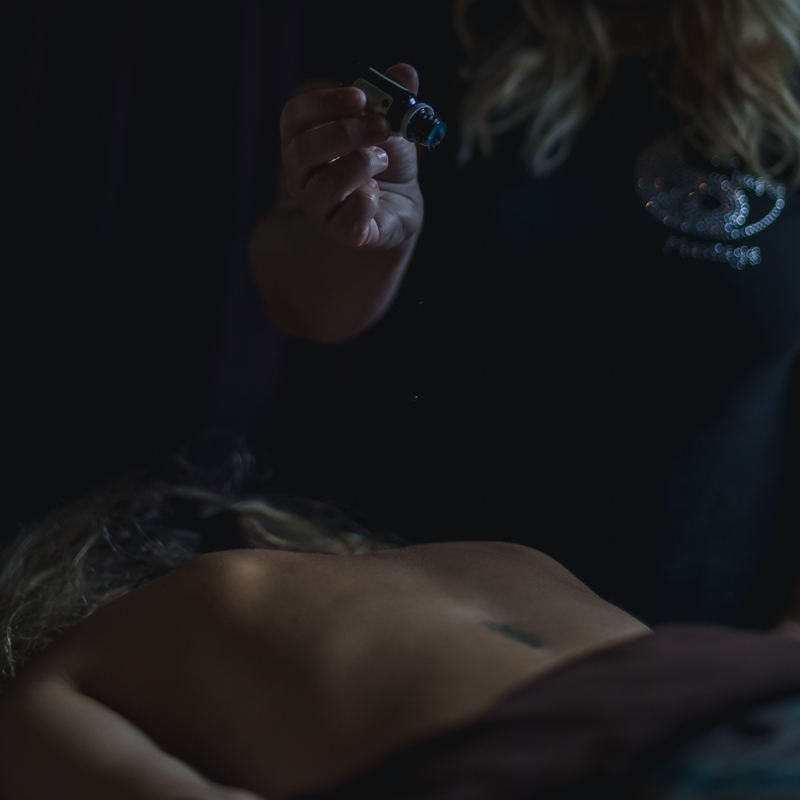 Live LARGE, Live LUX-Enhancements
Make your AHH-MAZING Massage or Facial X-TRA Special
Brighten up and GLOW with these facial enhancements. Add to your massage to attain brighter, radiant and healthier skin. Cells are activated and face regains elasticity. Clearing clogged pores. Controls acne and pimples. Detoxifies skin Double chin reduced. Uplifts sagging skin to become suppler / firmer. Improve skin cells growth and renewal. Iron out fine lines and wrinkles. Promotes a healthy and younger looking skin. Promotes blood circulation, activates energy. Reduces pores size. Reducing pigmentations, freckles. Helps to tone the face. Release of stress. Removes dark circles / eye bags / puffy eyes. Smoother skin, youthful look. Uneven tone improved.
NuFace Microcurrent Facial Lift - $45
Corrective Control Glycolic Peel - $25 (medium)
Alchimie Brightening Facial Peel - $25 (light)
Gua Sha Facelift Massage - $25
Ageless Eyes - $10
These anti-aging, exfoliating, hydrating treatments will enhance your massage or facial and pamper the hands and feet:
Anti-Aging Botanical Hand Treatment - $25
Smoothing Hot Oil Lux Foot Treatment - $25
Hydrating Foot Treatment - $15
Hydrating Hand Treatment - $15
Also Available:
Dry Brushing/Full Body Exfoliation - $20
Massage Cupping - $20
Sinus Cleansing Facial Steam - $10
Relaxing Aromatherapy Scalp Massage - $10
Prenatal Massage
60 minutes - $100
90 minutes - $150
In addition to promoting relaxation and general well being, prenatal massage can help address the aches and pains commonly associated with pregnancy, including sciatica, swelling in the hands and feet, lower back and sacroiliac pain, tight hips and overall soreness. Prenatal massages are performed in a sidelying position with pillows and cushions to keep mother and baby comfortable and supported.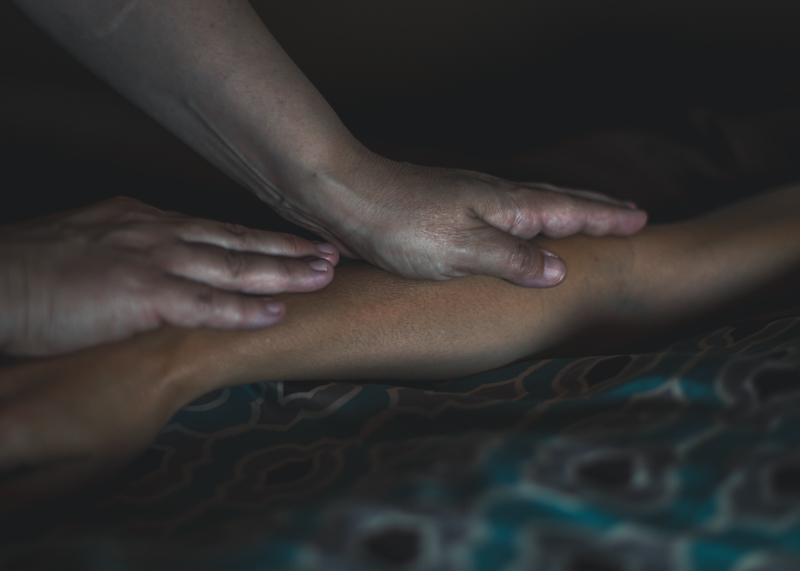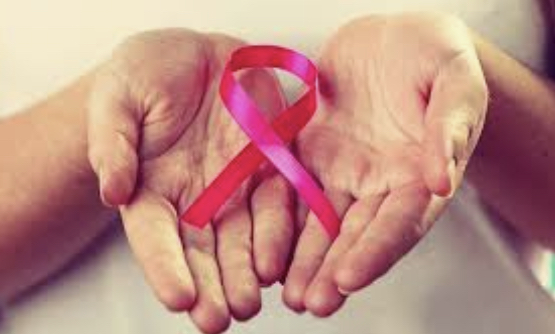 Oncology Massage
60 minutes - $100
90 minutes - $150
Studies have shown that massage therapy can be beneficial for cancer patients both during and following treatment. Massage therapy can counteract many of the negative physical and emotional symptoms of cancer and side effects of cancer treatment. Oncology massage uses light touch and slow, steady movements, working with the central nervous system to help the body relax.
Active Adult Massage
60 minutes - $100
90 minutes - $150
You've raised your kids. You are retired or semi-retired. Now it's time to focus on YOU! With regular massage, mature adults can experience an improved quality of life, increased energy levels and feel younger and healthier overall. Massage therapy offers numerous benefits to the entire body. Massage helps to soften muscles and tissues by increasing blood flow to the areas and ultimately reducing overall muscle tension. Produces feelings of caring and comfort, releases endorphins, hormones and neurotransmitters that are beneficial for the functioning of the nervous system. Reduces stress, improves quality of sleep and helps boost the immune system.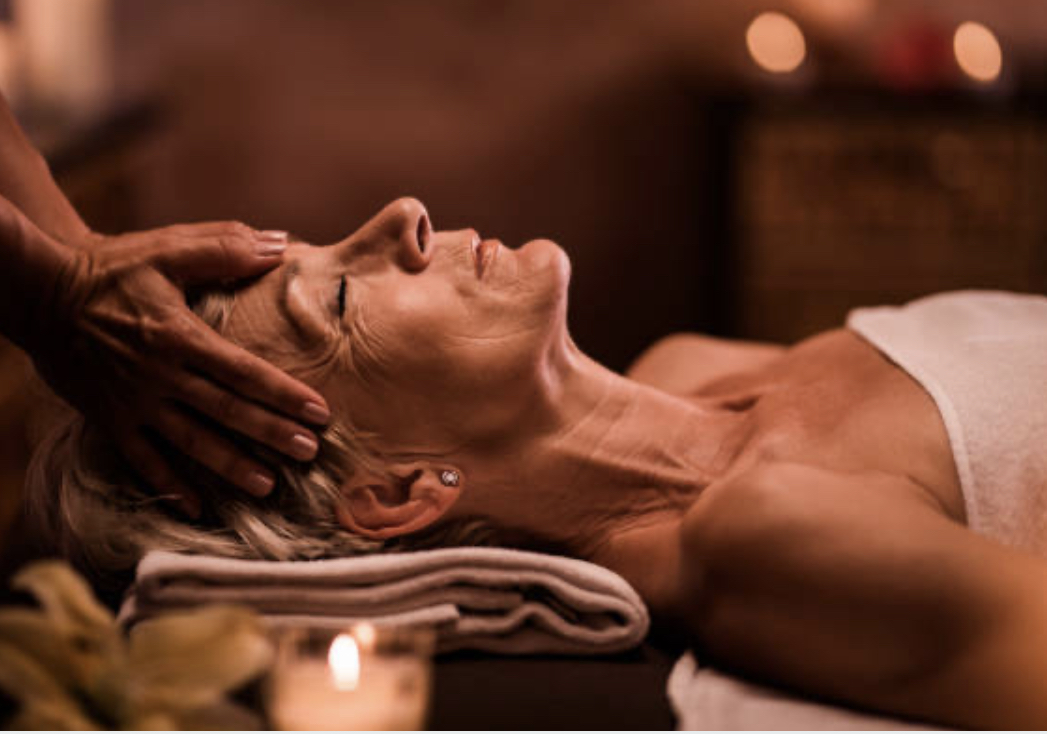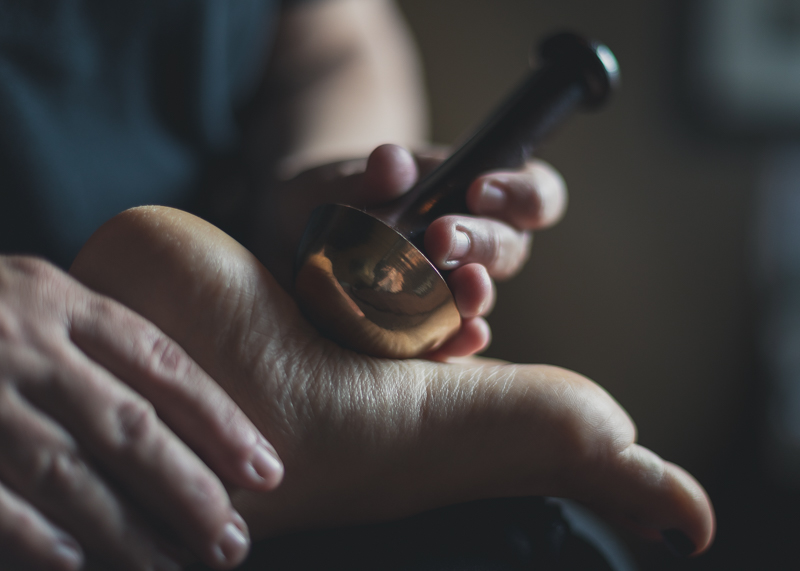 Luxurious Foot Experience
45 minutes - $65
Turn overworked callused feet into silky smooth happy feet! Your feet will be treated to an exfoliation using our handcrafted foot scrub, followed by a hydrating butter and massaged with hot stones. Finish with a minty cooling lotion. The ultimate for people who are on their feet all day! Deeply relaxing!
Energy Balancing
30 minutes - $45
60 minutes - $85
Your energy system is composed of 7 energy centers called chakras. Reiki (translated to universal life force) is a non-invasive hand placement technique that can balance these energy centers and/or can be applied to injured areas to accelerate the healing process, whether chronic or recent. We work with you to support you in your own healing. Energy modalities work well in conjunction with other medical treatments and can help you gain even more benefit from your current health and wellness program in a gentle, non invasive way. You can gain more awareness of your own body and develop a new relationship to your own health!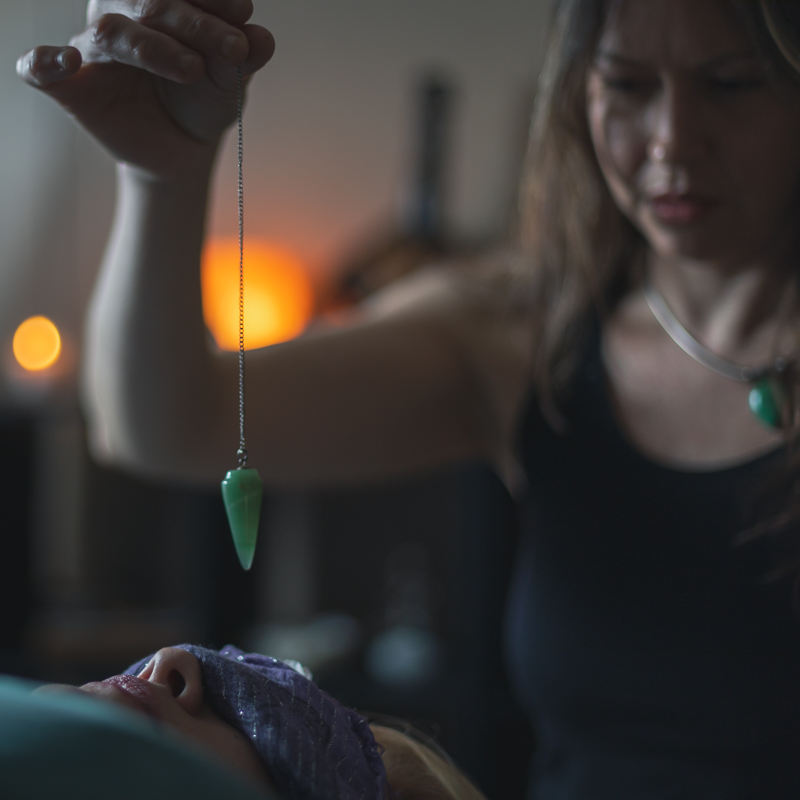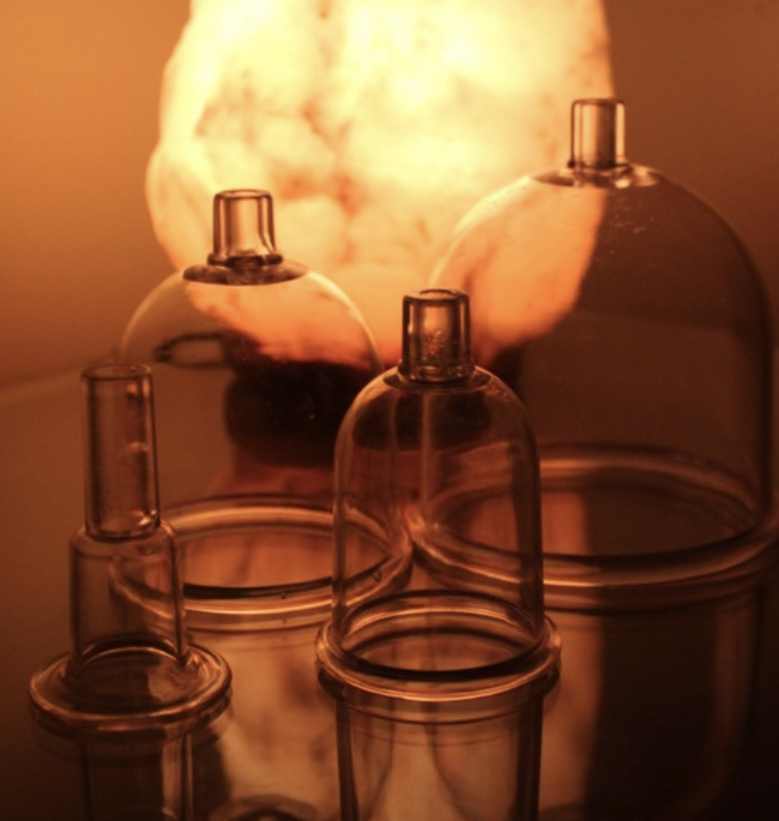 MediVac Cupping Therapy
90 minutes - $150
Cupping or vacuum therapy is an alternative therapy that uses suction created by gliding cups on the body to treat several medical conditions like headaches, arthritis, post injury trauma, rheumatism, fibromyalgia, lymphedema, fatigue and musculoskeletal problems.
CBD Infused Massage
90 minutes - $150
This session starts off with a clothed full body stretch, followed by a deep tissue massage with a CBD infused oil. A concentrated CDB balm will be worked into areas of pain (such as knees or low back) with a special attachment on the pure wave percussion massager or acu-pen. This session may be upgraded with massage cupping for no additional charge.