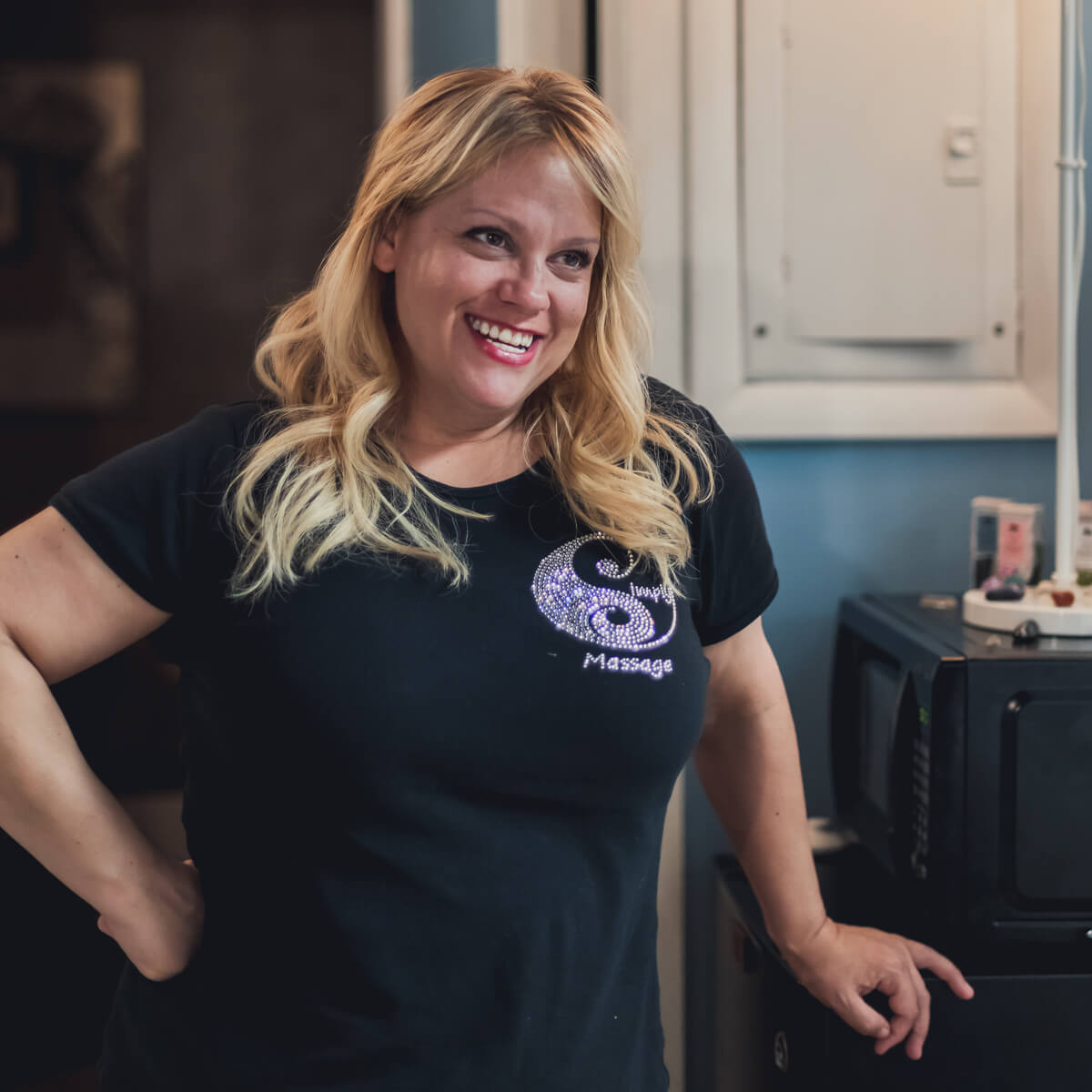 Kari Stewart
Owner, Massage Therapist, ABMP
Certified Massage Therapist since 1997
I am an unapologetic massage and spa junkie. Scrub me, steam me, rock me, rub me!!! My passion is massage and bodywork and I take great pride in providing the very best experience possible to the clients I work with. I continue my education in different modalities to keep with the trends of the industry. When I'm not in the studio, I enjoying spending time with my 2 silly boys, our 2 dogs, and cat. Living by the beach, soaking up the sunshine and happily being a mom doing what I love is a dream come true.
I specialize in helping the body eliminate chronic neck, shoulder, and back pain thru deep tissue massage with a compassionate touch. I feel strongly that therapeutic massage and bodywork are the best ways to assist the body in achieving inner peace and functioning at an optimum level of wellness. I have over 20 years of experience in the art of massage not only as a practitioner, but also as an educator and mentor.
Phone: (732) 610-7435
Email: simplymassagebelmar@yahoo.com

Kari is the most caring, kind and beautiful soul on the planet that is always thinking of new ways to make her clients feel great! She is an amazing person and I recommend her to everyone!
Kari is the absolute best! Always takes such good care of me and makes every experience absolutely wonderful. I could never go to anyone else :)
I love this place and especially Kari. She is amazing and so sweet. I would highly recommend this place.
Our Special Offer
You owe yourself this moment
Visit one of our multiple sessions of relaxation.